Ottawa Disc Golf Club vs. Association Disc Golf Montreal
Ettyville Super Spin DGC (click here for directions)
July 11th, 2015
A ryder cup style team event where 8 ODGC players compete against 8 ADGM players to battle it out in various matchplay formats. First tee off at 9am sharp.
Support your team by waering the pelican color
For ADGM member only!!!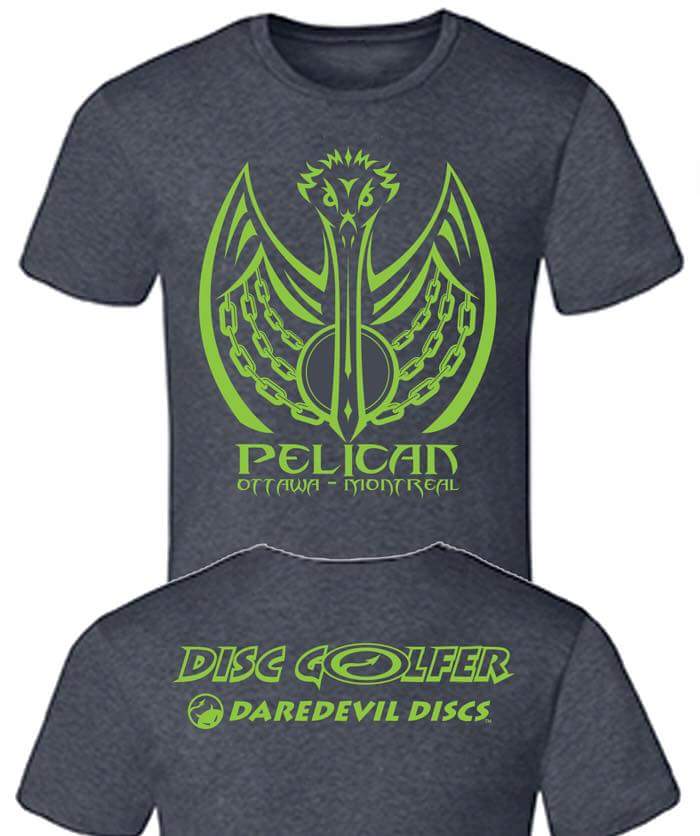 To order:(only available today july 6th)
Team ADGM
Paulo Cesar De Almeida (C)
Patrick Huot (A)
Dario Ré
Denis Dyotte
Éric Tremblay
Richard Sauvé
Benoit Turcotte
Dave Cleeve
Sub#1: Jovin Daigneault
Sub#2: Ken Horth
Team ODGC
Andrew Vallée (C)
Carl Visser (A)
Shane Kilpatrick
Ken Darcovich
Cyle Prange
Alex Wierdsma
Claus Reitlingshoefer
Dan Phillips
Sub#1: Chris Morrison
Sub#2:Jeff Lariviere
Schedule:
The earliest start time will be 9 am sharp. The rest of the day's schedule is variable with a lunch in between rounds 3 and 4.
First Round will be Ettyville Long Tees–numbers 1-9. The first round is Best-Disc Doubles. You will travel in Foursomes (1 Montreal Doubles team vs. 1 Ottawa Doubles team).
Second Round will be Ettyville Long Tee–numbers 10-18. The second round is Alternating-Shot Doubles. You will travel in Foursomes.
Third Round will be Ettyville Mid Tees–numbers 1-3, 10, 14-18. The third round is Best-Score Doubles. You will travel in Foursomes.
Fourth and Final Round will be Ettyville Short Tees numbers 1-18. The fourth round is head to head Match Play Singles.