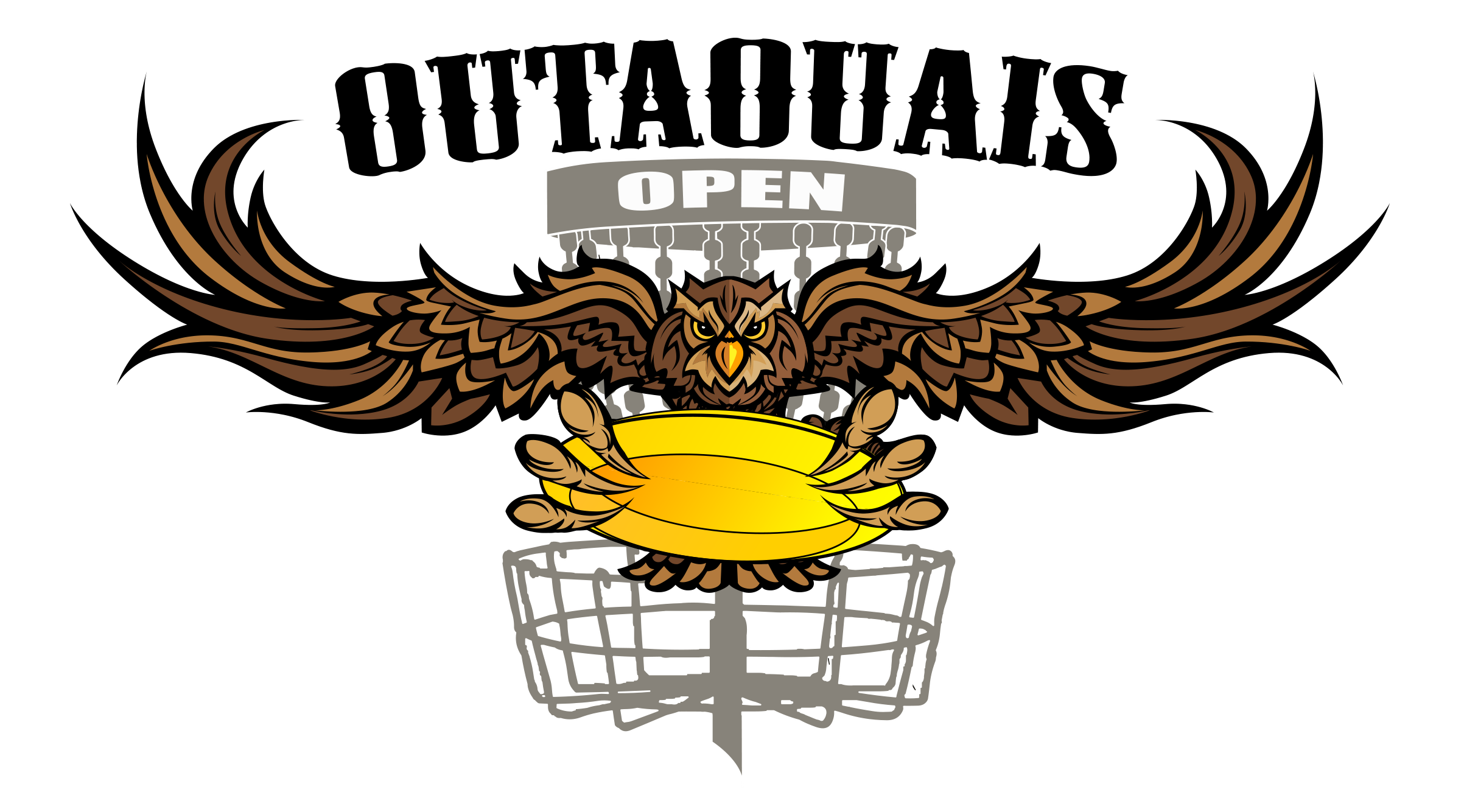 It is with great pleasure that the ODGC presents the 4th edition of the Outaouais Open. It is a disc golf tournament in the QDGT which will be held at Camp Fortune, 600 chemin Dunlop, Chelsea, QC in Gatineau Park.
• When: Saturday, July 23rd
• Where: Camp Fortune, Chelsea, QC, tinyurl.com/CampFortune
• 64 players at maximum (Your spot in the tournament is only reserved when you have completed your payment)
• 2 Divisions are PDGA 'C' tier: Open/MPO and Masters/MPM
• 4 other divisions are offered: Advanced/Avancé, Intermediate/Amateur, Women's/Femmes and Junior (10-15 years of age)
• Format: 2 rounds of 18 holes
• All the FEMALE participants will receive a Player Pack which consists of the player's choice from a selection of new discs from the collection of the TDs, as well as a swag bag of goodies.
• We will have 2 CTP and 1 Longest Putt prizes for each division along with some All-Division CTPs and Longest Putt prizes
• The winners of each division (with a minimum of 4 entries) will win a Bluetooth speaker with an event themed logo on them
• The 2m rule will NOT be in force at our event
• Added cash will be added to the two pro divisions: Open/MPO and Masters/MPM. We did this last year as well, so check out the payouts from the 2105 event below. Then sign up and bring your friends!
• A mystery doubles round will be held on Friday, July 22nd at 18:00. The round will cost $8, with half of the money awarded to the winning team, and the balance being added to the cash payouts in the two pro division. Additional details will be available at the event. Instruction will be available for any new players if necessary.
• Bring along your ODGC, ADGM ou any other popular tag and we'll put them in play!
• Additional info: dgscene.com/oo16
• Players with the best results in Women's and Advanced who have never before been members of the PDGA will win 2016 PDGA Amateur memberships, courtesy of one of our great sponsors, PDGA Canada.
• Find a « lost owl » and swap it for a new disc at the prize table at the end of the tournament. They tend to hide where bad shots land.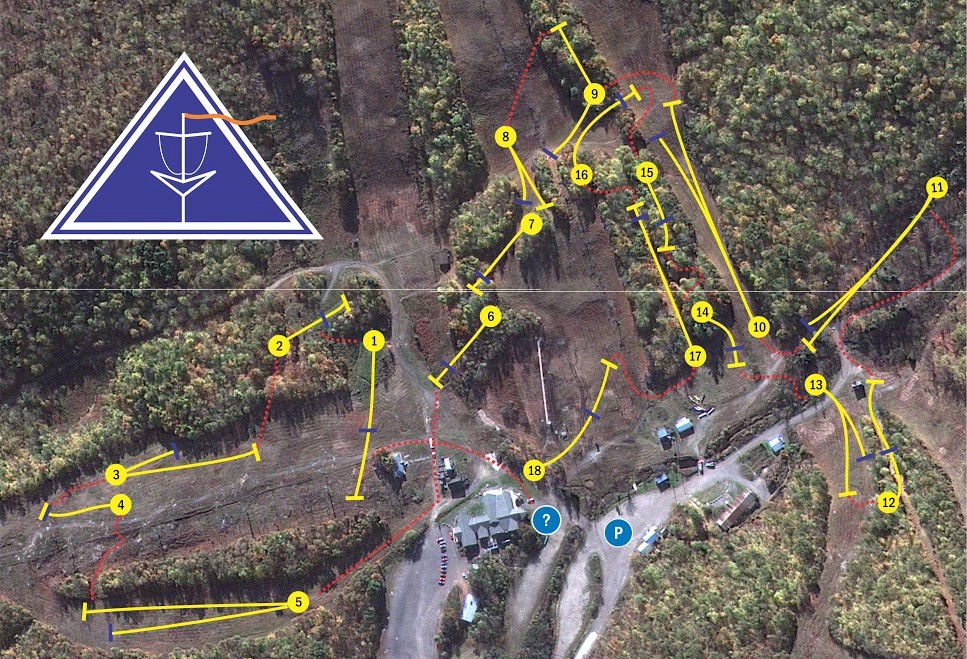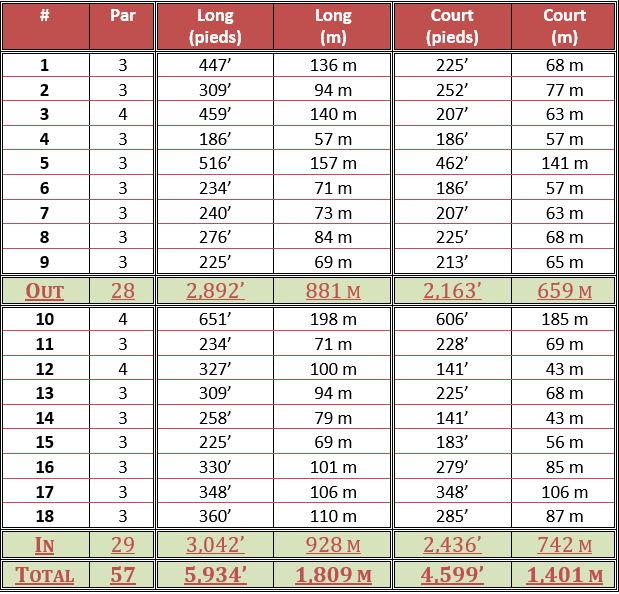 Tournament Schedule:
Friday, July 22nd
18:00 Doubles Event – "Learn the Course" ($8)
18:00 Instruction in the sport is available if necessary
Saturday, July 23rd
08:30 – 09:00 Disc Golf Clinic
08:30 – 09:30 Player registration close to the main chalet
09:35 Player meeting and walk off to your starting tee pads
10:00 Round 1
12:30 Lunch (you can order pizza from us at the registration desk in the morning, as there are no close options to the course)
13:30 Departure to your 2nd round tee pads
13:45 Round 2
16:30 Score cards counted and winners determined
17:00 Prize ceremony
17:30 End of the day
Optional Events:
17:30 – 19:00 Longest Drive Contest and « Outaouais Shenanigans »
Additional details:
• All PDGA regulations will be in force, as well as the QDGT Code of Conduct
• Camp Fortune is a mountain course, so bring proper shoes and LOTS of water
• We will have an 'Ace Pot' optionally available to all players at the registration desk for 2$ and a lunch (pizza) optional for $5
• Other info: dgscene.com/oo16
• The pre-registered player list can be found at the bottom of this post.
[Form id= »19″]
Reimbursement:
You will be 100% reimbursed for your tournament entry fees if you cancel your registration to either of the tournament directors (by e-mail) by July 19th at 22:00 at the latest. After this date and time, no reimbursement will be authorized.
Good weather, bad weather, we anxiously await you in large numbers to our course!
If you have any other questions or comments, please don't hesitate to contact us at your earliest convenience.
Don Lane and Kyle Fisher
Tournament Directors
Don : ottawadon@gmail.com, Tél : 613-286-5233
Kyle : fish0041@hotmail.com, Tel: 613-850-6529
2015 tournament results: https://www.discgolfscene.com/tournaments/Outaouais_Open_2015